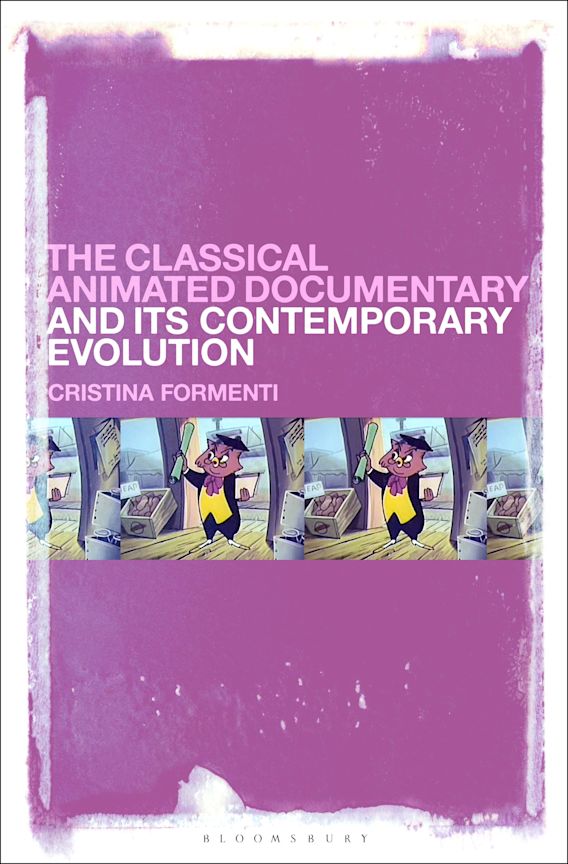 Hot off the Press! Cristina Formenti's new book is the first book to provide an historical insight into the animated documentary.
The publishing wesbite goes on to say: " Drawing on archival research and textual analysis, it shows how this form, usually believed to be strictly contemporaneous, instead took shape in the 1940s. Cristina Formenti integrates a theoretical and a historical approach in order to shed new light on the animated documentary as a form as well as on the work of renowned studios such as The Walt Disney Studios, Halas & Batchelor, National Film Board of Canada and never before addressed ones, such as Corona Cinematografica. She also highlights the differences and the similarities existing among the animated documentaries created between the 1940s and the mid-1980s and those produced today so as to demonstrate how the latter do not represent a complete otherness in respect to the former, but rather an evolution."
There is the link to where to buy the book, https://www.bloomsbury.com/uk/classical-animated-documentary-and-its-contemporary-evolution-9781501346477/
and the ebook version of The Classical Animated Documentary and Its Contemporary Evolution (Bloomsbury 2022) has now been included in Bloomsbury Collections. So if your library has access to Bloomsbury Collections, you can find it there as well!
AnimatedDocumentary.com are looking forward to getting our hands on a copy!